Production – Prototype Molds
Custom Engineered
Tools and Molds
That Work by Design
A History of Innovation
VMW is a premier supplier of Reaction Injection Mold (RIM) Tool technology designed to impact manufacturing cost. In 1992 new Foam In Place (FIP) – Structural Foam Seating Tooling technology and Glass Encapsulation Molds – Tooling Technology was developed here.
Every day we create prototype and production RIM Tooling solutions for numerous applications in medical, consumer, telecommunications, military, automotive and other fields. We have worked with some of the largest OEM's in the world. Let us show you how we can make the difference in your tooling and molding of soft touch products.
Reaction Injection Molding
Rim Tooling
RIM molds can create intricate designs with Class A surfaces and tight tolerances. RIM Tooling is less costly than other plastic manufacturing methods even though RIM molds can be highly complex.
Glass Encapsulation
Glass encapsulation tooling utilizes a continuous smooth soft touch seal that reduces noise, and points of entry by water and dirt on vehicles. Glass Encapsulation also provides energy saving insulation on consumer and retail products.
Foam in Place
The (FIP) Foam in Place molding process can create a one shot soft touch component for consumer and commercial products or multiple shots to include Vacuum, Thermoforming, substraights and other components.
Medical Product Manufacturing
Medical Enclosures
More than almost any other industry, the medical industry calls for the highest quality Polyurethane and Urethane parts available. Here are 7 reasons to use RIM Tooling for medical product design.
Green Product Tooling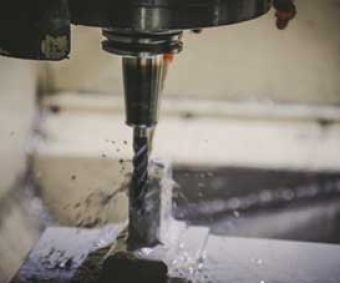 Some manufacturing methods are not as environmentally friendly as the green products and devices they produce unfortunately. RIM Tooling is an environmentally friendly process for the following 5 reasons.
Production / Prototype
Depending upon part quantities requirements, we can provide short run Reaction Injection Mold (RIM) Tooling from Aluminum, REN, Epoxy and P20 Tooling to meet your quantity and quality needs.
Tooling Capabilities
Fact 1
Custom tooling and molds for both prototype and production. The words "prototype" and "production" are very subjective. Some manufactures count prototype plastic parts in the thousands till their high production tool is ready. In this case RIM Tooling would bridge the gap to production.
Fact 2
Centrally located in the Midwest. We build all our own tooling fixtures on location in our facility located in Elkhart Indiana. From start to finish your project is taken care of by our talented team.
Fact 3
We are bilingual. We provide tech services and support on all EPW molds throughout the world. We offer this service to ensure our clients always have a smooth and efficient production line.
Lets Talk
Questions? Send us your contact info and we are more than happy to answer your questions. If you require a signed NDA please upload it.
Comments or questions are welcome.